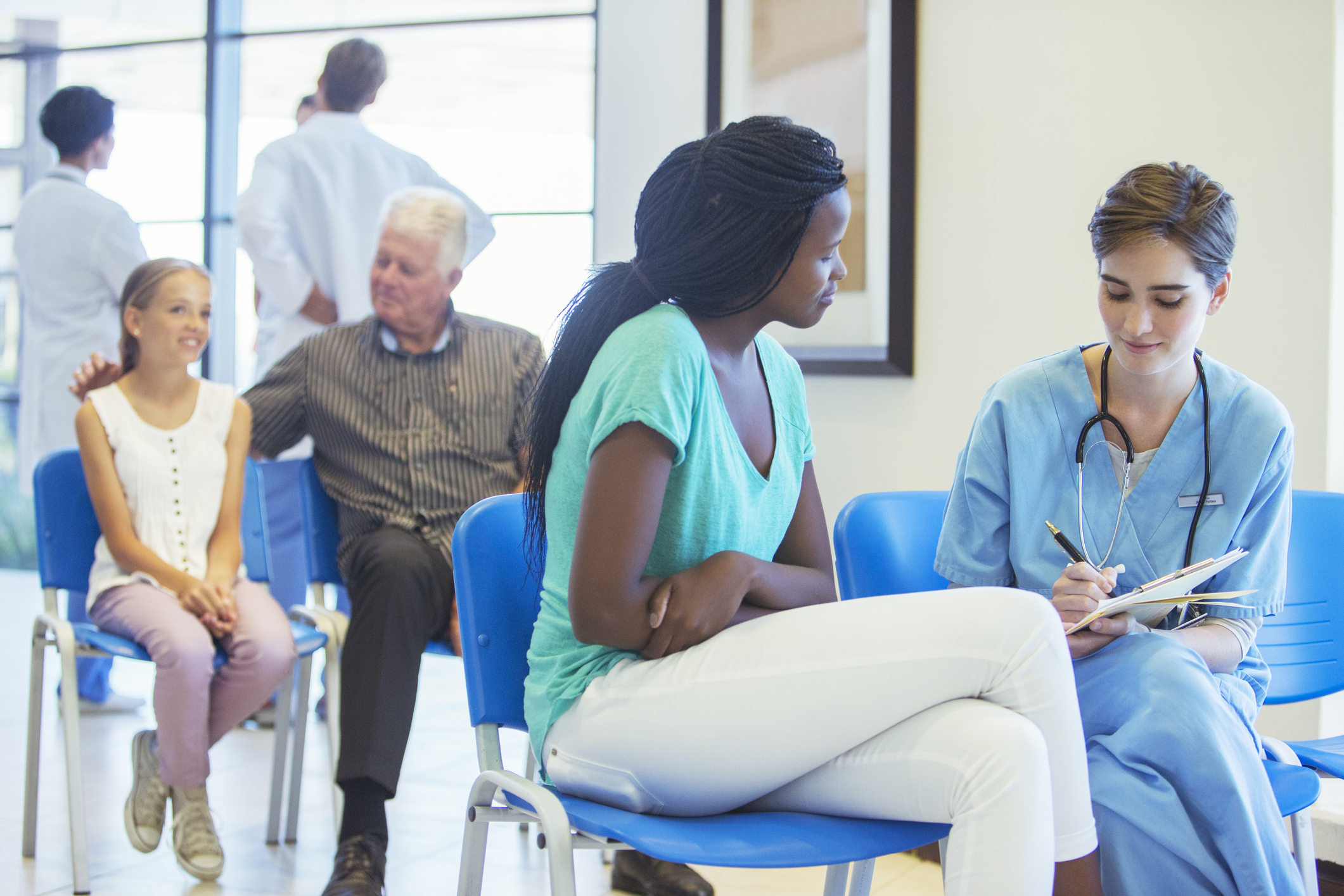 Patient recruitment & retention – How Conversis adds value
October 20, 2023 | Process
As we have often discussed – both publicly and in conversations with our clients – patient recruitment and retention is, more often than not, the single biggest challenge in running a successful clinical trial.
The figures back up this statement – having to identify 10 patients in order to randomize just 1; 18% of those randomized patients ultimately dropping out, often for avoidable reasons…
It's an element that can make or break a trial; costs hugely in terms of money, time and effort; and which researchers often feel is outside of any meaningful control they have at their disposal.
We're not here to say we can solve all the problems associated with recruitment and retention in one fell swoop – that would be facetious of us. But what we can say – with confidence – is that getting the translation portion of this work right can make a massive difference to its overall success. We've seen it time and again; effective communication across communities, languages, cultures and groups is a decisive factor in achieving faster, more complete, and stickier clinical trial recruitment.
This gives rise to two important questions: 1) Why is translation so important to the process? and 2) What exactly does it mean to "get translation right"?
We're going to do our best to answer both these questions below, and provide some practical context and examples from how we work at Conversis.
Firstly, Why is translation so important in patient recruitment and retention?
Clinical trials, by nature, usually involve (or should involve) participants from a wide range of diverse ethnicities, backgrounds, genders, etc.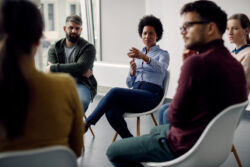 [Sidebar: While we all know that this is not always the reality (see the case of Clopidogrel for example), the introduction of new DEI measures on both sides of the pond (by the MHRA and FDA) should serve to further strengthen the diversity of clinical trials going forward.] So much of successful communication – with anyone – is about understanding and trust. The latter becomes even more important in the context of people's health and personal safety. How can you possibly expect diverse patient communities to trust you enough to take a medication you have produced if you are not even trying to speak their language, to show you see them, value them, and are making every effort to ensure they understand the instructions and the stakes? Communication is everything when it comes to successful recruitment and retention. And effective, human communication across diverse communities cannot exist without good translation. For more on how localized communication builds trust and increases recruitment and retention rates, take a look at our Head of Sales & Marketing's Q&A with the Association of Clinical Research Professionals.
As well as the challenges and opportunities presented by increasing diversity in patient participation, there are also those posed by the continued adoption of decentralized clinical trials. DCTs have huge benefits in terms of diversifying and opening up participation – e.g. to those who live further from test sites, can't afford to travel, or who are immunocompromised. But the lack of face-to-face interaction and proliferation of digital channels create new communication challenges too – how can you get the message right first time, in a context where clarification is less straightforward? Or ensure consistency across channels, so your patient's journey is not needlessly (and potentially harmfully) confusing or disrupted. These are scenarios where getting translation and localization right is essential, especially given the increased patient autonomy often associated with decentralized trials.
Which brings us to our second question, What does it mean to "get translation right"?
Now, admittedly we're a little biased when it comes to this question. But, we have spent over 20 years refining the translation process for patient recruitment and retention materials. This is our bread and butter; the work we do every day. So, we're objectively well-placed to know what we're talking about! It makes sense therefore, when answering this question, that we refer to Conversis processes and procedures. A huge part of getting it right comes down to exactly this – knowing what you're doing. Successful translation is built on a foundation of expertise and experience – a solid grasp of clinical trial terminology, documentation and processes; plus, the kind of in-country linguistic and cultural expertise that means you really know how to communicate effectively with specific groups of people.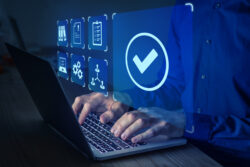 Getting it right also relies, somewhat obviously, on the accuracy and quality of the actual translations you produce. Since 2003, Conversis has been doing everything possible to de-risk translation and ensure quality. We're ISO 9001 certified – meaning our quality management system is independently audited and verified. We're also ISO 17100 certified – the standard specifically applicable to translation. The tangible proof of our efforts is in the KPIs we record each year – in this case an error ratio of just 0.24% across all our work (compared to the industry standard of 2.0%), and in the longevity of our client relationships.
And finally, there's use of technology. We can't talk about translation in our current world without talking about technology! Technical fluency – both in terms of the technologies that support translation, and the technologies and platforms translations are being produced for – is now a non-negotiable part of getting it right. The key skill that sets a service apart in this regard is identifying when technology adds value and when it simply gets in the way – a differentiation the Conversis Solutions team have been making, testing and retesting for many years.
Which brings us back to the title of this article, and the idea of adding value. All of the above is key and adds immense value to the patient recruitment and retention process. But – in reality – knowing what you're doing, doing it to a high standard, and making intelligent use of available technologies to facilitate that work should (emphasis on "should"!) be the standard. So, it's important for Conversis to go beyond that, and provide even more added value – to set ourselves even further apart and reward our clients for their loyalty.
There are a lot of ways we go above and beyond for our clients when it comes to patient recruitment and retention, such as advising on cultural sensitivities and international regulations. But our dedication to added value is probably best illustrated by the tools we have created – to save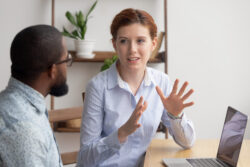 time on recurring tasks, remove the risk of human error, ensure consistency across studies, and reduce costs. We don't impose our processes on our clients; we flex to best facilitate their needs. So, over the years, our amazing Solutions team have developed a number of bespoke tools for specific client workflows and requirements, creating completely customized services individual to the client. We won't list all those tools and processes here; some of them are top secret! But take, for example, the tools we created to automatically rename files based on client requirements and to implement footer conventions – all handled with the click of a button during file preparation. No more manual renaming – or the potential for error that entails – and no more invoiceable time spent on an automatable task. That's the general idea – create proactive solutions to recurring "problems" and watch the value that creates!
These are not ends in themselves; not just clever ideas for us to boast about. (Though that's nice too!) Better translation and added-value service have a direct effect on improving patient recruitment and retention. And better recruitment and retention means a more successful clinical trial. Simplifying the R&R process positively impacts productivity and the bottom line – allowing more effective work going forward, and, ultimately, the ability to run more trials and reach more patients in need of assistance. And, in the end, isn't that what we're all here to do?
Take it from our clients:
"Working with Conversis allows our teams to maintain creative control and subsequently keeps the 'craft' to the teams closer to the projects. As a result, we have the same headcount but are producing 20% more work." – CEO, Healthcare Communications Agency
To discuss how we could help you with your patient recruitment and retention work, email enquiry@conversis.com or complete our contact form.