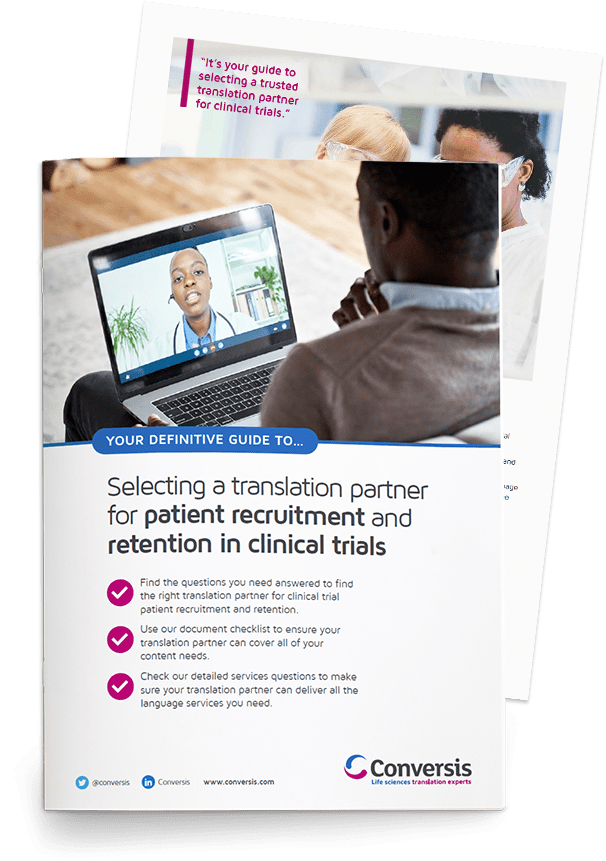 Your free guide to patient recruitment translations
November 4, 2021 | News
Do you manage patient recruitment and retention worldwide? If the answer is yes, then you'll know that translating patient recruitment and retention content is a vital part of the process.
After all, your translated content will need to be fully understood and acted on by patients. There's no room for error as the consequences can impact patients, sponsors and ultimately the effectiveness of the trial.
Choosing the right translation partner can help you achieve recruitment targets, widen patient diversity and increase retention rates. They'll enable you to communicate confidently with patients worldwide.
That's why Conversis has produced this Definitive Guide to Selecting a Translation Partner for Patient Recruitment and Retention in Clinical Trials. If you're considering your options download the free guide today. It's packed with practical help on your selection process, which questions to ask, and how to assess the answers.